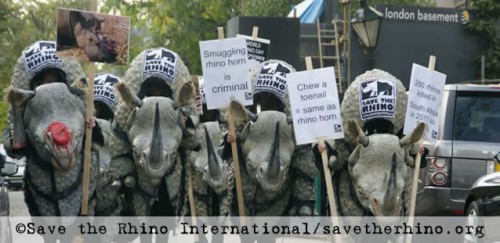 Are you looking for ideas about how to celebrate World Rhino Day on September 22nd?
Here are a few ideas from previous World Rhino Days to get your creative juices flowing!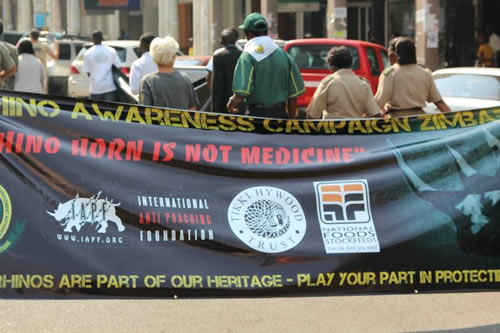 Organize a parade
The Zimbabwe National Parks hosted an amazing parade and celebrations for World Rhino Day 2011! Music played a pivotal role in the event. The parade was led by the police band. The celebration was enriched by the nation's favourite musician, Oliver Mutukudzi, who had dignitaries and crowds bopping for rhinos!
Students also performed their own song "Join Hands to Save the Rhino" with youthful free-style spoken word.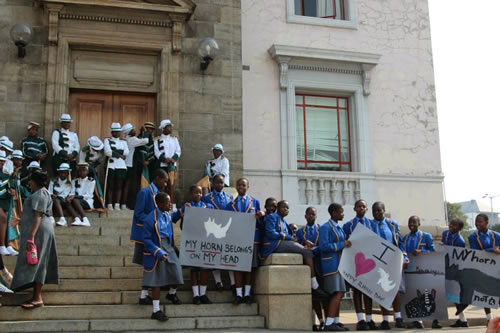 The Minister of Environment, Francis Nhema, gave an inspirational speech demonstrating Zimbabwe's commitment to rhino conservation and strongly promoting the message "Rhino Horn is NOT Medicine".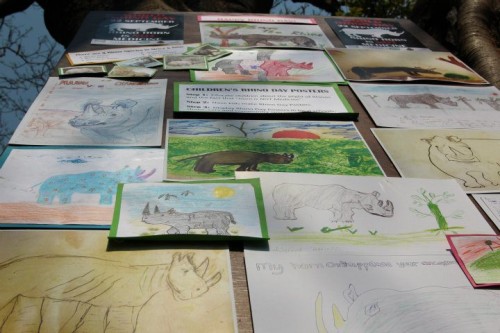 Zimbabwe schoolchildren enjoyed a video of "The Rhino Song" and celebrated World Rhino Day with art, videos and creative writing.
Take it to the streets
In London, Save the Rhino International took it to the streets and held a peaceful protest in front of the Vietnamese Embassy. Wearing rhino costumes and carrying placards, the team showed off jars of human toenails, to emphasize the fact that consuming rhino horn has no more medicinal value than chewing a toenail.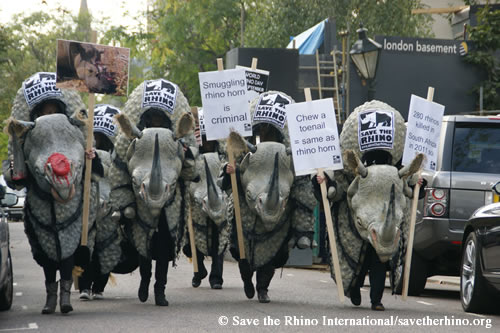 Photos from Save the Rhino International's event can be seen here.
And of course, there was a ton of support for South Africa's iconic pachyderms on World Rhino Day.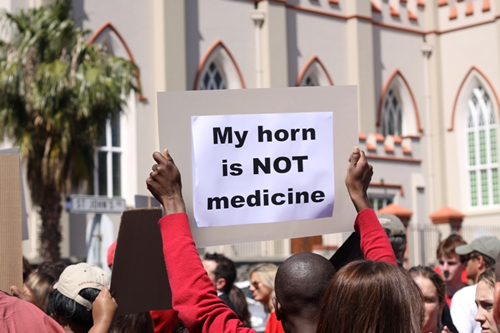 An enthusiastic gathering in Cape Town attracted hundreds of people, thanks to the efforts of Rhino Africa Safaris and other local businesses.
Rhinos on the airwaves
In Nepal, Partnership for Rhino Conservation (PARC/Nepal) arranged a TV and radio broadcast to celebrate the country's first World Rhino Day in 2011.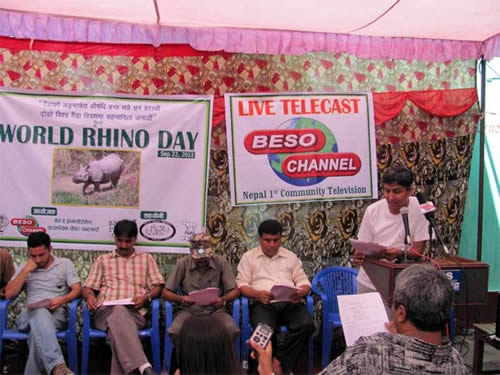 Learn more about the grassroots organization PARC/Nepal here.
Hold an art contest and auction
Fossil Rim Wildlife Center in Texas celebrated World Rhino Day by hosting an art contest for local schoolchildren, and selling the art on September 22nd at Hollywood and Vine restaurant in Glen Rose.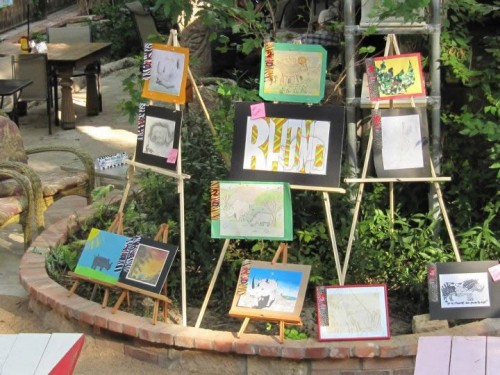 All proceeds from the art show and a portion of the proceeds from the dinners served on World Rhino Day went to Fossil Rim's rhino program!
Social media
TRAFFIC Southeast Asia featured rhinos throughout the month of September for its social media campaign.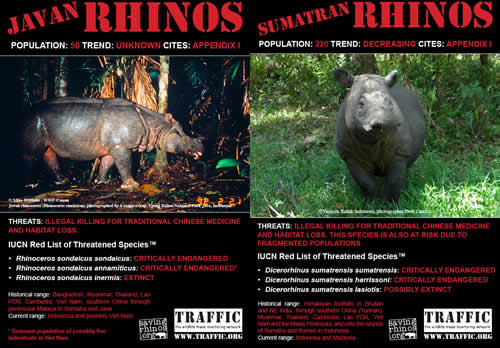 Links to download the Javan and Sumatran rhino posters can be found here.
Education for Nature-Vietnam (ENV), a local NGO, launched an online campaign for World Rhino Day on the ENV Volunteer Network page on Facebook, which is in Vietnamese.
An article about rhino conservation and World Rhino Day ("Hưởng ứng ngày quốc tế bảo vệ Tê giác") which discourages the use of rhino horn – pointing out that it is both unnecessary and illegal – is posted on the page. Read it here.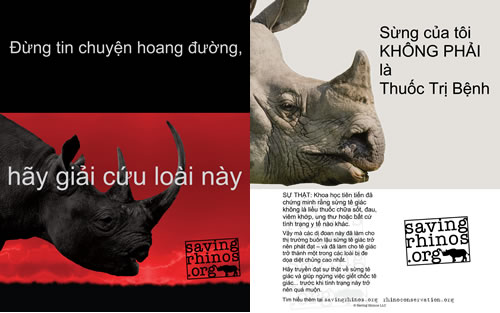 In addition, an album entitled "Sừng tê giác không phải thuốc trị bệnh" ("Rhino horn is not medicine") featuring Vietnamese language posters was created. URLS for downloading the posters are included. View the album here.
Go climb a rock!
The Asian Rhino Project in Australia raised funds with a "Rock Climbing for Rhinos" event. Participants tested their skill in the indoor comfort of Rockface in Perth, and also enjoyed a barbecue.
(Be sure to check out the International Rhino Foundation for more great ideas!)
---