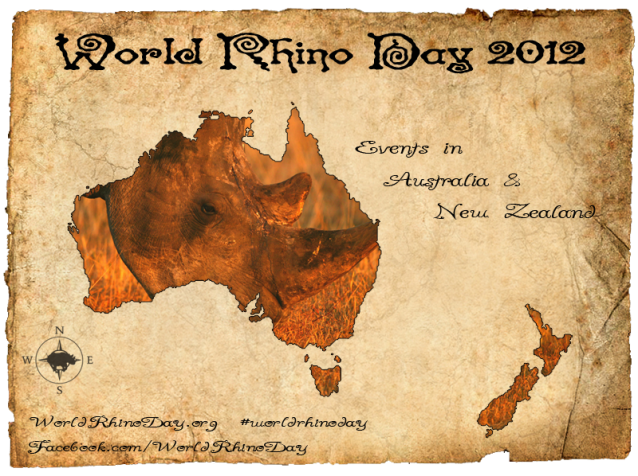 Check out what people in Australia and New Zealand are doing for World Rhino Day! Join them if you can!
Taronga Western Plains Zoo in Dubbo is holding a number of fundraising and awareness activities, including donation buckets at special keeper talks for visitors and Zoofari Lodge guests, a 'palm-print rhino' art work installation and more. Funds raised will be donated to the International Rhino Foundation.
Auckland Zoo is celebrating rhinos with rhino chalk drawings, rhino hat giveaways, rhino activity sheets, a display of rhino food and enrichment, rhino encounters, and competitions.
Hosting your own World Rhino Day event? Click here to add it to the official World Rhino Day event map!
---