#TeamRhino
World Rhino Day 2014 marks the launch of Team Rhino by the International Rhino Foundation, Save the Rhino and Asian Rhino Project!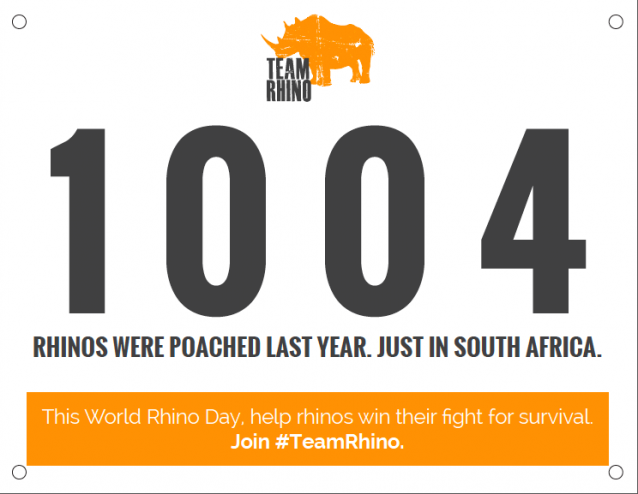 Team Rhino
's roster is global, and our plays are local. From a rookie-level retweet to a Major League donation, all members of Team Rhino are joining forces to compete against the greatest poaching crisis this century. And we play to win!
Sport the jersey. Cheer on rhinos by facing the crowd and showing your team spirit. Go #TeamRhino!
---