<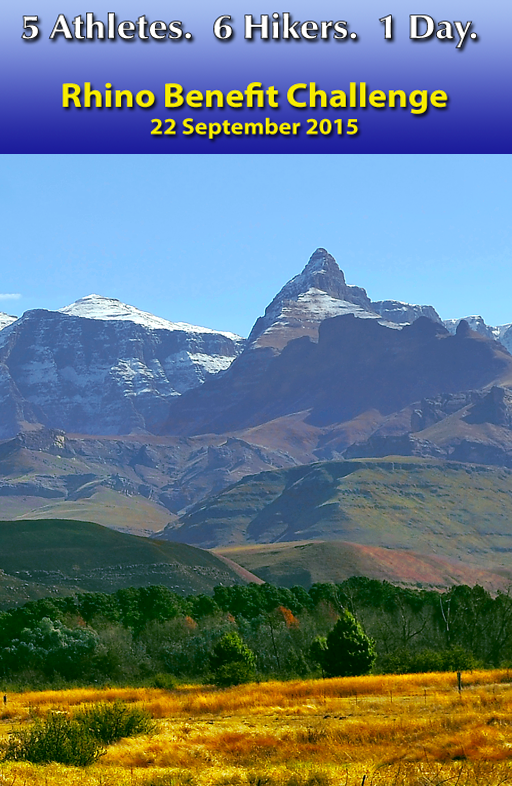 Underberg, South Africa will host the inaugural Challenge of RHINO, The Peak on World Rhino Day, September 22 2015.
Its unique connection with its namesake and its natural beauty makes RHINO, The Peak a premier destination for international FKT athletes, hikers and tourists. Five of South Africa's best trail runners, 3 intrepid rock climbers and a band of able hikers take on the challenge to summit RHINO, The Peak in the Fastest Recorded Time ever!
Following 2015 Rhino Benefit Challenge, dignitaries, trail runners and hikers from across the globe will be invited to register for RHINO, The Peak Challenge and contribute to rhino conservation. To further contribute to rhino conservation and wilderness trail maintenance, a mountain triathlon, named Rhino Revenge and a family challenge, named the Rhino Romp will be held in the shadow of Rhino, The Peak in 2016 Part of the proceeds will be donated to rhino conservation and Maloti-Drakensburg wilderness trail maintenance.
Follow along here:
https://www.facebook.com/RHINO-The-Peak-949634885101245
http://www.rhinothepeak.co.za/