Thank you for organizing a World Rhino Day event!

Register your World Rhino Day 2016 event by sending details to: info [at] worldrhinoday [dot] org and we will post them on this page and on the World Rhino Day Facebook page and on Twitter @RhinoDaySept22!
Australia

To mark World Rhino Day, Rhino Revolution will once again expand its areas of awareness to create RR-AUS. The world is shrinking and everyone has a part to play in helping to save these animals from extinction. We will be calling for Australians to join their nearest Global March for Elephants and Rhinos march on September 24th and to become active volunteers with RR-AUS.
Global / Virtual
Beginning on Friday, September 16, Eka – The Little Sumatran Rhino will release a different short clip from the Eka iPad storybook app Rhino in support of the global #rhinoawareness effort. The 7-day campaign will take you into the lush green jungle of Sumatra for a journey of love, courage and hope with Eka and his parents. Eka – The Little Sumatran Rhino does not shy away from the cruelty of poaching, but it is also a story that explores the unique bond between parent and child and allows love and humanity to prevail, thus offering an avenue of hope and inspiration for the future.
---
India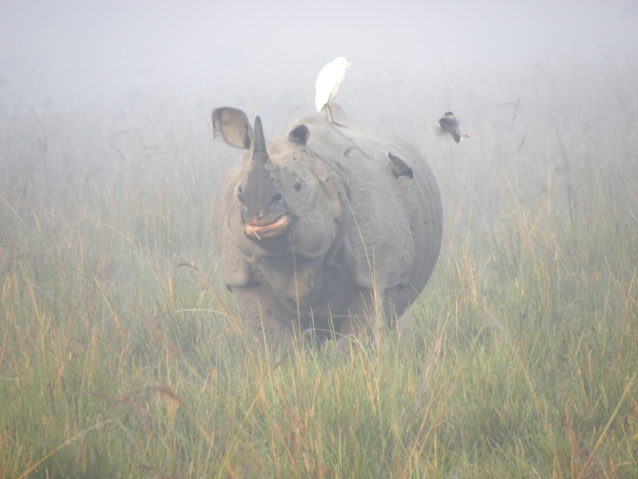 World Rhino Day 2016 will be celebrated in Assam at Burachapori Wildlife Sanctuary and Pobitora Wildlife Sanctuary! The event is organized by WWF-India under the banner of Indian Rhino Vision 2020 and includes participation by park authorities, students, and the local community.
---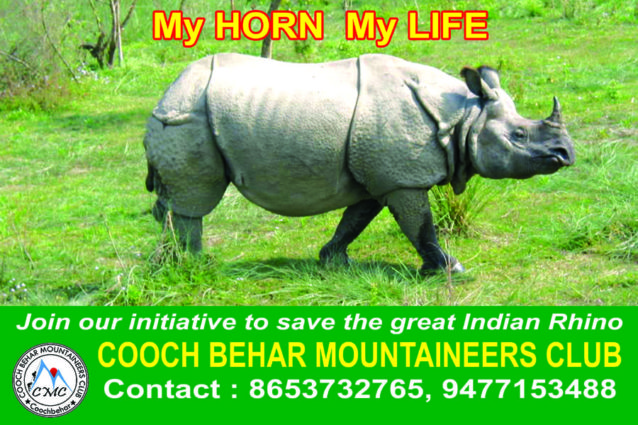 World Rhino Day 2016 will be celebrated by the Cooch Behar Mountaineers Club (CMC) in West Bengal, India, at Jaldapara National Park. Activities include:
Sit & Draw at Chilapata Community Hall
Save the Rhino Procession
Display facts about importance of Rhino at various places at Forest area
Awareness program on save rhino and importance of Rhino
---
Namibia

Save the Rhino Trust in Namibia has a very unique campaign scheduled for World Rhino Day 2016!
Named "One Voice", SRT is teaming up with influential Namibians – including the president and first lady of Namibia, and world-renowned local artist, Elemotho – in order to reach all corners, cultures and people of our country. SRT has been hard at work recording messages from these, and other individuals, and Elemotho has composed a song that will be released on World Rhino Day!
---
Nepal
A celebration focusing on the education of young children is being planned in Nepal! Suman Bhattarai, who teaches at the Institute of Forestry / Tribhuvan University, has written a nice post about the History of World Rhino Day in Nepal.
---
South Africa
On World Rhino Day – 12 of South Africa's top Trail Runners together with 12 influential people from all walks of life will take part in the Rhino Peak Challenge. The plan is to raise, not only awareness, but funds as well through the participation of these 24 people. All 24 will be asked to leverage their own significant Social Media profiles to generate pledges that will be linked to the time it takes them to complete the Rhino Peak Challenge.
Check the link for details http://www.rhinopeakchallenge.co.za/rhino-peak-challenge/
---
Rhinos in Africa will celebrate World Rhino Day in Cape Town on the 23rd September in Wynberg Park. From 4pm.
Please contact megan@rhinosinafrica.com if you would like to attend.
https://www.facebook.com/rhinosinafrica/
---
Waterberg Academy Private School – and Eco-school associated with the Waterburg Conservancy – outside Vaalwater, Limpopo Province will celebrate World Rhino Day.
---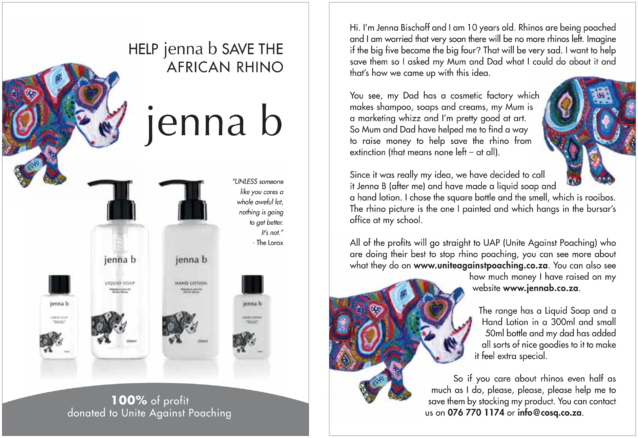 Help jenna b save African rhinos: 10-year-old Jenna has started a project to help save the African rhinos! She is selling liquid soap and hand lotion with 100% of the profit donated to Unite Against Poaching. Jenna created the drawing used on the label, and selected the packaging and the fragrance. The liquid soap and hand lotion is selling directly for R50 a bottle allowing Jenna to donate around R25 per bottle to Unite Against Poaching.
---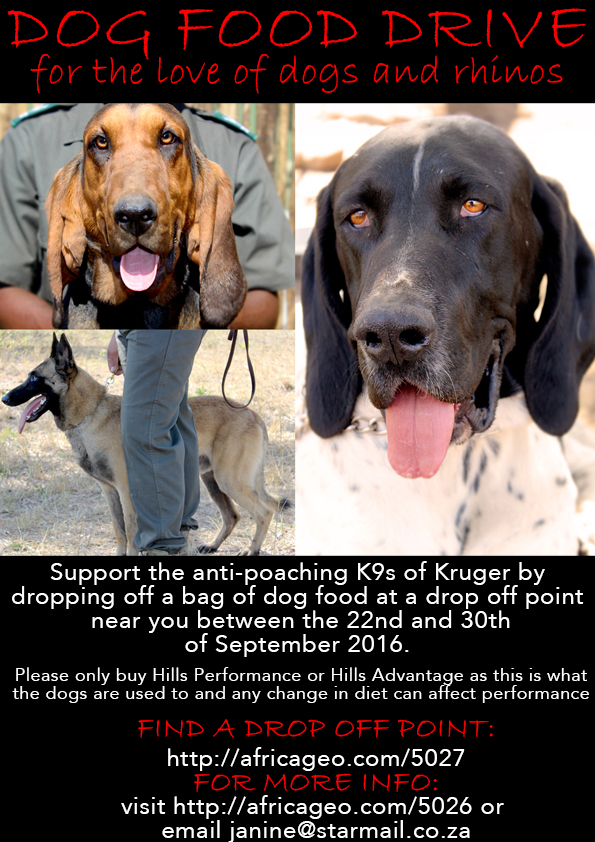 Dog Food Drive: for the love of dogs and rhinos: The K9s of Kruger National Park calls on the public to come together on #WorldRhinoDay and support the K9 Unit in the Kruger National Park by donating food for the canine heroes in the fight against poaching. While many of us enjoy the Kruger National Park as tourists, there are always poachers somewhere in that vast wilderness and a ranger with a working dog, hot on their heels, who live in the knowledge that they might have to give up their lives for a cause bigger than themselves. These dogs, along with their handlers and the rangers, risk their lives every day to save our precious rhinos. Much time and money goes into training and maintaining these dogs, and many of the successful poacher arrests have been due to these hard working canines. But these dogs need our support. One of the easiest ways to keep this four-legged force mobilised is through the donation of food. Hence the creation of a Dog Food Drive.
If you love dogs and our rhinos, simply donate a bag of food and we will make sure it gets to the rhino dogs: http://africageographic.com/blog/dog-food-drive-love-dogs-rhinos/
---
United Kingdom
Save the Rhino International invites you to celebrate all five rhino species and share your stories, photos and hopes for the future using the hashtag #worldrhinoday2016
You could hold a fundraising bake sale, or donate – playing a vital role in saving rhinos from the brink of extinction.
The Powell-Cotton Museum in Birchington be donating £1 from the entrance fee for every visitor on the 22nd September to Save the Rhino International. There will be rhino themed activities such as face painting, mask making and a colouring competition! Connect with the Museum on Facebook https://www.facebook.com/PowellCottonMuseum/
---
United States
Fossil Rim Wildlife Center in Texas will host a Family Fun Day celebration of the five rhino species and have a call to action for rhino conservation with a learning station and free fun activity at the Overlook (1789 County Road 2009, Glen Rose, TX 76043). For more information, call 254.897.2960. The event will be held on Saturday, September 24 from 10:00 AM to 3:00 PM.
The dirtier, the better… #RhinoLife pic.twitter.com/HRuENmjMdF

— Fossil Rim (@FossilRim) August 26, 2016
---
Global Conservation Force, in collaboration with the Rhino Keeper Association, will be celebrating World Rhino Day with great beer, food art, and live music! As such, get ready for a relaxed atmosphere and an evening of smooth vibes.
Where: Hillstreet Café, Oceanside CA
When: Thursday, September 22nd from 4pm to 9pm
---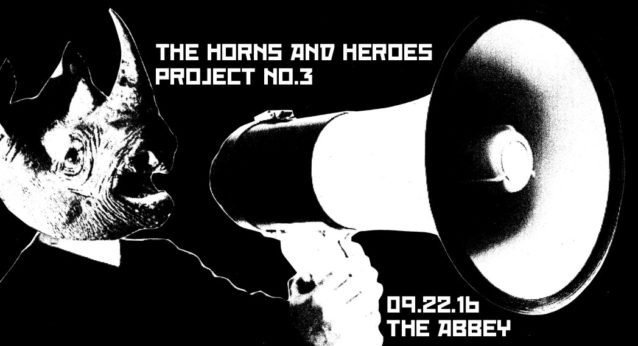 In Orlando, Florida, the Horns and Heroes Project No. 3 will feature a variety of talented artists across mediums and will feature musical guest Maximino. The event is once again taking place at The Abbey in downtown Orlando. This event is FREE and will feature an exciting LIVE AUCTION of the exhibition pieces donated by our team of aritsts. All proceeds from the auction will support rhinoceros conservation efforts in Africa and Asia, where their wild populations are threatened and endangered due to poaching and habitat loss.
RSVP here to get the latest event updates in the time leading up the show: https://www.facebook.com/events/970519613061870/
---
Registration is now available for the World Rhino Day Sept. 18. Sign up today! #blackrhinohttps://t.co/SFYVUeJryn pic.twitter.com/4uiiKsJhBW

— Potter Park Zoo (@potterparkzoo) August 31, 2016
---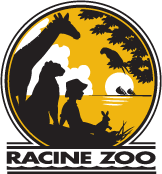 Join the Racine Zoo for a World Rhino Day celebration on Saturday, September 24th from 9 am until 6 pm. The Zoo will host have a fun filled day full of exploration, education and conservation.
This is a great chance to celebrate Racine Zoo's two favorite Rhinos – Timu and Kianga – and all different species of Rhinos found in the world! Come learn about these splendid giants, their crucial importance to their ecosystems and how they are fighting to come back from being on brink of extinction. It will be a fun day of exploring, educating and conservation!
Help make enrichment for our Rhinos- Timu and Kianga
A Rhino-riffic Scavenger Hunt
Mini Mighty Rhino Racers (a wonderful Snacktivity)
Crafts, Games and Face Painting (Face Painting is 11 am until 4 pm)
Education Stations
The Racine Zoo is also doing an Adopt-A-Beach clean up in partnership with the Alliance for the Great Lakes in the morning from 9 am until 11 am. Those that participate in the clean up will be able to attain a wristband that is good for free admission to the zoo on that day.
---
Get your 2017 Rhino Conservation Calendar before the price goes up. $22 and free shipping until #WorldRhinoDay which is Thursday, Sept 22. After that it goes up to $27. All proceeds from this calendar will go to Rhino dogs!