Bratislava Zoo will take part in a global ceremonial rhino horn burning in recognition of World Rhino Day.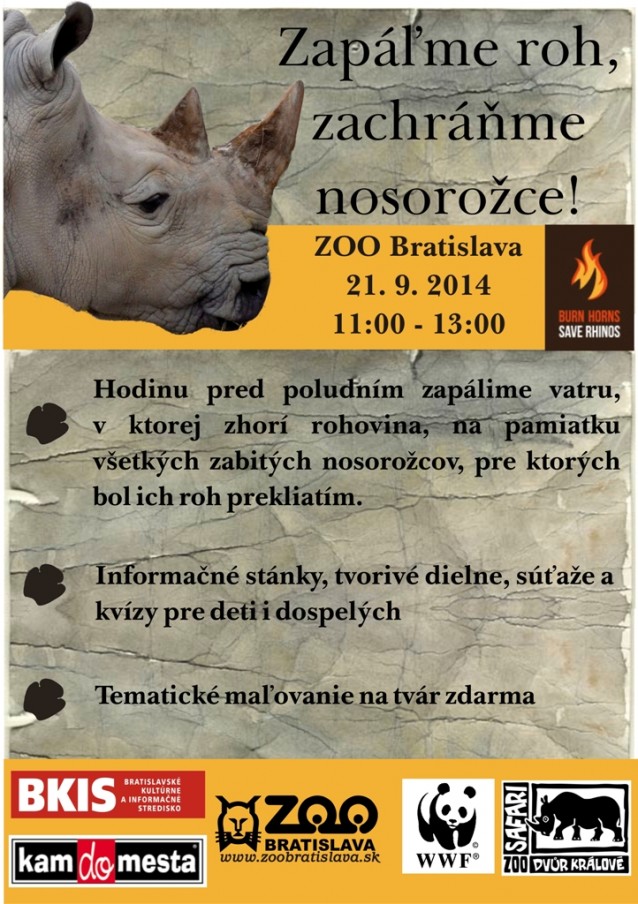 On Sunday, September 21, Slovakian Minister of the Environment, Peter Žiga will
set fire to 8 horns
that were seized in a joint operation with Czech Republic. The event is slated to begin at 11:00 AM.